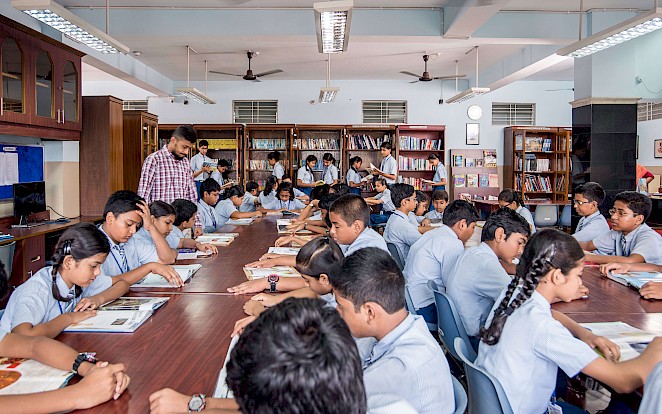 The library at VIS is a "Resource Centre" which boasts of a vast collection of story book ,encyclopedias, knowlegde books, reference books and periodicals. Story books of all genres like thrillers, classics, biographies & autobiographies and novels written by acclaimed writers of India and abroad are stacked in our library to cater to all reading palletes. Apart from issuing books, the students  browse through our collection of encyclopedias and magazines during and after school hours.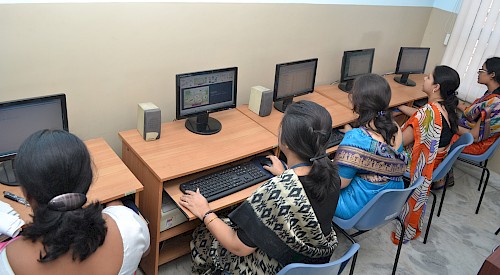 The multi media section of the library has a wide collection of documentary and educational films. All the computer terminals in the library are connected to WiFi and are loaded with all the multi media films that are available for the students to browse through. Arrangements are made so that all the  multi media contents can be made available to the Multi Activity Hall and all the smart class rooms to show to a large number  of students together.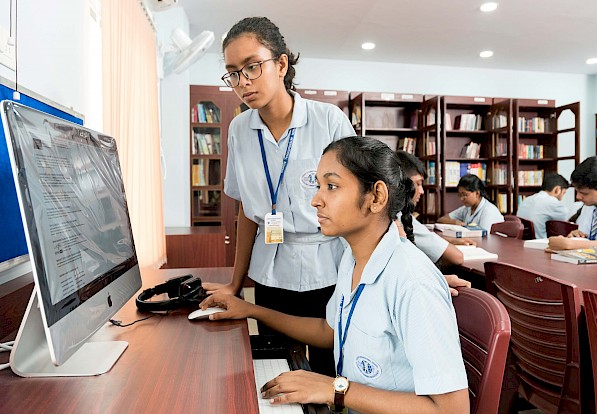 Throughout the year, efforts are made to add books to the library from leading books stores of Kolkata, from major online book sites and from The Book Fair.
FACILITIES IN THE LIBRARY : WIFI/ General Library/ Senior Library for the plus two section/ Teacher's Research Centre/ High Powered Samsung & Apple Computer