THE ENTIRE SCHOOL CAMPUS IS UNDER CCTV SURVEILLANCE
SAFETY FROM FIRE :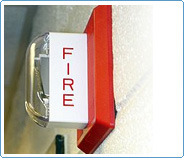 The building is well equipped to fight fire. Fire fighting equipments like extinguishers and hose pipes are installed on all the floors and in sensitive areas and our staff have been trained to use these equipments. A fire alarm drill is conducted on a regular basis to train all the staff members and the children to react appropriately, and swiftly find their way to safety in case such an emergency arises.
GATE- PASS AND IDENTITY CARD SYSTEM: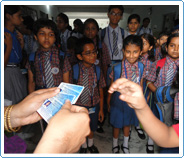 Stringent measures are adopted to ensure the safety and security of the students during school hours and  during dismissal. All students and staff are issued I-Cards which they wear regularly to school. Parents are provided with gate passes. During dismissal, students are released only if their escort furnishes the gate passes to the class teacher to ensure that the students are handed over to the right person.