All three of  the school buildings house a state of the art computer laboratory. These labs are fully air conditioned with ergonomically designed furniture arrangements and a powerful server, complete with WiFi connections. Every terminal has the latest operating system and application software installed keeping in mind the syllabus requirements from the level of class 3 right upto ICSE & ISC. Every computer is LAN connected and has access to the internet under the strict supervision of the teachers.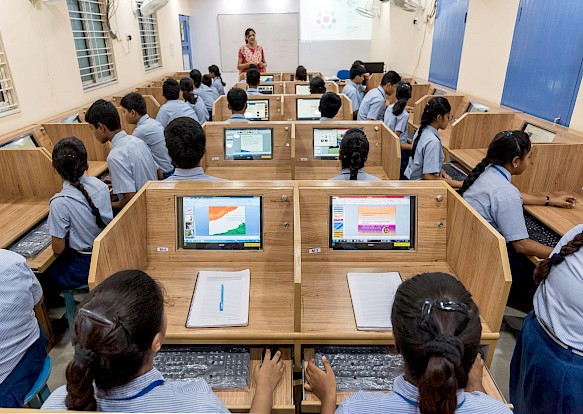 The student's terminals are empowered by 4.00 GB RAM, 500 Gb hard disk, 3.00 GHz Intel micro processor. Whereas the teacher's computer terminal is the maestro of all the terminals in the lab, it runs on Windows 8.1 & Intel i7, 3.40 GHz processor. Security of data has been ensured through licensed antivirus installed in each and every computer.Both the labs have an LCD projector to help computer teachers  impart their lessons with ease. The computer rooms also serve as a technical knowledge  cum training centre.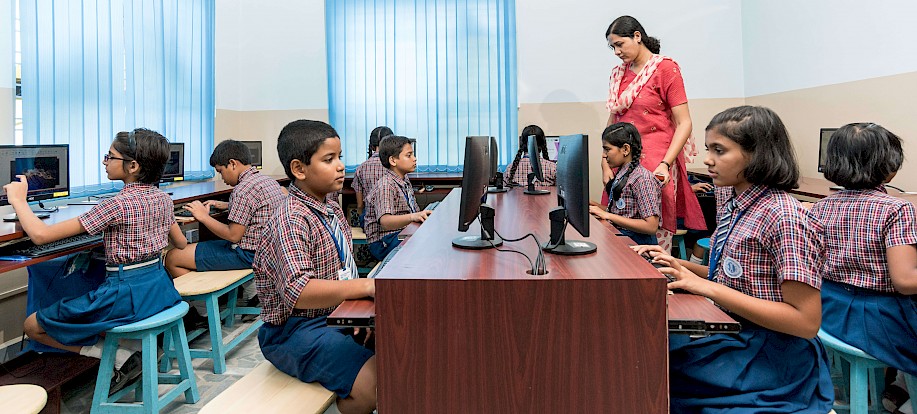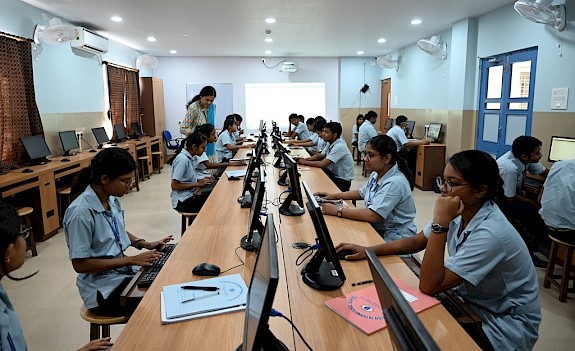 All 3 buildings of VIS have a computer laboratory meant for various classes. The latest addition is the 45 station computer lab in Block - 3.